Top 5 Fundraising Suggestions for Non-Profit Organizations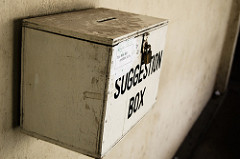 Every non-profit is different, and thus every non-profit uses different fundraising strategies to raise the money it needs to carry out its mission.  That being said, as fundraising tactics and campaigns have been developed and tested over the past several decades, it has become clear that there are some things all organizations have in common when it comes to raising money.
No matter what type of non-profit you are running, or how much money you raise each year, here are my top fundraising suggestions for non-profit organizations of all sizes:
#1 – Follow the Fundraising Funnel
Every non-profit needs to understand and implement the "fundraising funnel" as part of its development strategy.  The fundraising funnel is the simple process you should be following to build lifelong relationships with your donors.  The four steps of the funnel are:
Prospecting: This is where you identify new prospective donors and approach them for the first time.
Cultivation: After meeting new prospects, you'll want to cultivate them.  This means communicating with them to build interest in your organization and make them comfortable with your mission and your team.
Asking: Once a donor has been cultivated, they can be asked to make a gift to the organization.  The ask can be done in person, on the phone, through the mail, at an event, etc.
Stewardship: Prospects who make a gift should be thanked, and then enter the stewardship phase.  During this phase, you continue to build a relationship with your donor, with an eye towards asking them for additional gifts at a later date.
The fundraising funnel is at the top of my list of fundraising suggestions for non-profit organizations because so many non-profits fail to build a clear funnel into their fundraising efforts.
To learn more about the fundraising funnel, read Using the Donor Funnel to Raise More Money at Your Organization.
#2 – Make Strong Asks
Don't make wishy-washy asks at your non-profit.  Far too many non-profit fundraisers say things like, "We really could use your support," or, "We hope you will consider making a gift to our organization."  These aren't asks, they are statements.  People don't give unless they are asked.
If you want to raise more money for your non-profit, you need to make strong asks.  When making asks, be sure you are asking a yes or no question and that you give a suggested gift amount.  For example, "Would you be able to make a gift of $1,000 to our organization this year?"  Make strong, clear asks and you'll raise far more money for your non-profit.
#3 – Cast a Big Vision
One of the best suggestions I can give to non-profit organizations is to cast a big vision for your donors and prospects.  Everybody wants to get caught up in a story and vision bigger than themselves.  Your non-profit needs to show its donors and supporters that it has a vision that is so big, so world-changing, that it is worth investing in.
You may only be working in one small corner of one small city, but for everyone you are helping, your organization is changing the world.  You need to think big about fundraising and paint a picture for your donors that helps them understand the true impact of your work.
A general rule of thumb in fundraising is that a small vision = small donations, while a big vision = big donations.  Cast a big, compelling, emotional vision for your non-profit!
#4 – Invest in Fundraising
Many non-profit executives and board members see fundraising as a "necessary evil," something that needs to be handled so that they can move on to the "real" work of the organization.  Because of this misperception, many non-profits underinvest in fundraising and development.
One of the best ways you can dramatically increase fundraising at your non-profit is to make sure your fundraising team has everything it needs to thrive.  Do you have enough fundraising staff members?  Do you have a good fundraising database and good collateral materials?  Are you spending money on events and cultivation opportunities for your donors?
If you starve your fundraising program, you'll end up with high turnover, extra stress, and much less fundraising revenue.  Fundraising is the lifeblood of your organization's charitable programs.  Investing in fundraising will ensure that your non-profit has the money that it needs to thrive.
#5 – Follow the 3:1 Rule for Donor Cultivation
When it comes to donor communications and cultivation, be sure to follow the 3:1 rule… for every 1 fundraising ask you make, you need to have at least 3 non-ask communications with the donor prior to your next ask.
For example, if you send out a fundraising appeal letter that asks for donations, you'll want to be sure that your donor receives at least 3 non-ask communications (any combination of e-mail newsletters, snail mail updates, phone calls, postcards, free event invitations, etc.) prior to being asked for money again.
Following the 3:1 rule ensures that your donors don't feel "sold" and don't get donor fatigue.  Donors want to feel like an integral part of your team.  Keeping them up to date on your work and programs will ensure that they want to continue to invest in your organization.
Use these five fundraising suggestions for non-profit organizations to help you cultivate lifelong donors for your organization and build a sustainable development program for your non-profit.
Want to get more great fundraising tips and strategies sent to you each week by e-mail?  Be sure to sign-up for our free Weekly Fundraising Round-Up using the form below:
Photo Credit: Hash Milhan